---
SPECIAL EVENT!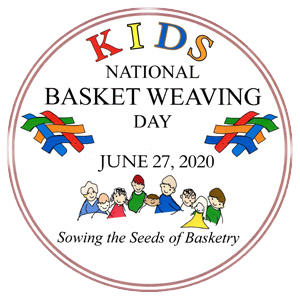 Kids National Basket Weaving Day - free class opportunity!
June 27, 2020

The Minnesota Basket Weavers Guild is proud to be a supporter of this event! This is a call to all basket weavers throughout the world. The same basket will be taught on the same day, to children 10 years of age and older, who must be accompanied by an adult family member. The children and adults will each be taught how to make the same basket - and it's free to those attending! This initiative is being promoted from within the USA, as a way to introduce basket weaving to children and adults alike! It is a grassroots effort to plant the seeds for future basket makers around the world.Together we can help sustain the art of basketmakers everywhere!

The event will take place at:
Textile Center
3000 University Ave. SE
Minneapolis, MN 55114

For directions and parking information: Click for map info

Stay tuned for more details! If you want to volunteer, please contact
Jeanie Wilcox, Chair at basket55992@yahoo.com

Watch for more information to come!
---